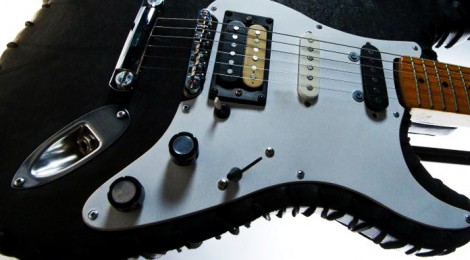 This little wonder was created due to me wanting ALL 3 styles of pickups in one freakkin guitar…!
Thick black leather slabs on front & back laced together around sides.
Solid Ash Strat-style body, gloss clear maple neck that is fast and comfortable.
Tele bridge PU at neck position, Strat PU in middle, Vintage re-potted 1980 DiMarzio PAF at bridge – 5 way switch
– Quite a sound combo!
As all Metzler GUitar creations: Signed, dated, One of a Freakkin kind.